With a background of over 20 years in research, research communication, and technology, Kristen and her team work with organizations and projects to solve problems and challenges in open science
Vision and Strategy
Stratos will help you crystallize your vision, develop a strategic plan that defines where to begin, set high level strategic goals, map out an implementation approach with estimated budget, and help find potential funding sources or key partnerships.
Research and Analysis
Stratos will help you engage with your stakeholder community early and often to test your vision and strategy, refine your plans, and build enthusiasm. We'll investigate the needs of stakeholders, analyze the current landscape, conduct a gap and risk analysis. And we will recommend partners that can contribute to your vision.
implementation and Growth
Stratos will deliver results, including project planning, timelines and budgets, identifying and securing appropriate partners, recruiting staff and contractors, and producing a sustainability plan, managing technology builds and integrations, including delivering these on time and on budget.
How We Work
Kristen Ratan is skilled in growing mindshare and adoption for ideas, projects, and technologies. She works with a wide network of experienced and talented people including strategic consultants, financial analysts, designers, product managers, software architects and engineers, and project managers.

We'll tailor the project to fit your needs and Kristen has a track record of delivering on time and budget. Leveraging a network of experienced creatives, operations experts, and innovative technologists, Stratos will move your project from planning through smooth implementation and support your success.

Stratos offers all it's services individually or packaged together. Our rates are designed to fit the project and budget and we offer discounted rates for nonprofits.


Stratos works with this new funding initiative on open science policy, best practices and workflows, and infrastructures. Stratos designed a Research Output Management System that helps ASAP track compliance and derive new metrics to incentivize open science activities among grantees.

Stratos, in partnership with Rapid Science, HHMI, and Janelia, launched a group of change agents from the open science landscape to move from discussion to action in flipping research open. More on ICOR's goals and projects coming soon!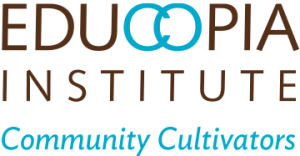 Stratos is a key partner in Educopia's project to provide new publishing pathways for authors, editors, and readers by advancing and integrating open source publishing infrastructure to provide robust support for library publishing.​